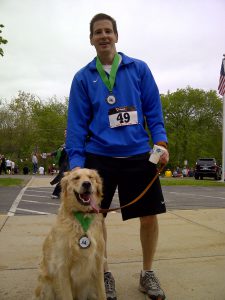 Hi, my name is John and I am a CPA who has worked in both public accounting and private industry since my career began in 1990. I am married and have two kids who are now young adults.
My initial motivation was to help my kids start their adult lives on the right foot financially. My wife and I have learned many financial lessons and we've tried to share those lessons with them. I hope they now know enough to avoid the financial traps and mistakes many people make, such as accumulating excessive debt that can take decades to pay off. With those lessons fresh in my mind, I realized that anyone could benefit from these lessons and wanted to share them with you too!
Building financial security is a marathon – not a sprint. It's not a get rich quick formula. If you provide the effort, SmartMoneyToolbox will supply the tools! By putting both together and sticking with it, you should see significant improvements in your financial situation and be headed toward a much brighter financial future.

Subscribe for weekly updates!
Stay up to date with the latest information on securing your financial future. Learn how to manage your money, pay off debt, and more!